Unlimited storage
Whenever your capacity runs out, you can always add another extension unit.
One master station can operate a limitless number of extension units.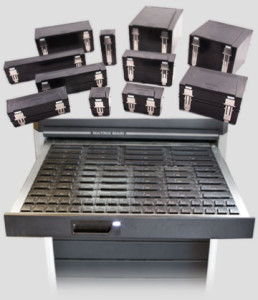 Maximum flexibility
Design your own drawer configuration from any combination of storage compartments and three drawer depths.
Fit compartment sizes to the objects you need to store to maximize capacity in the least possible space.